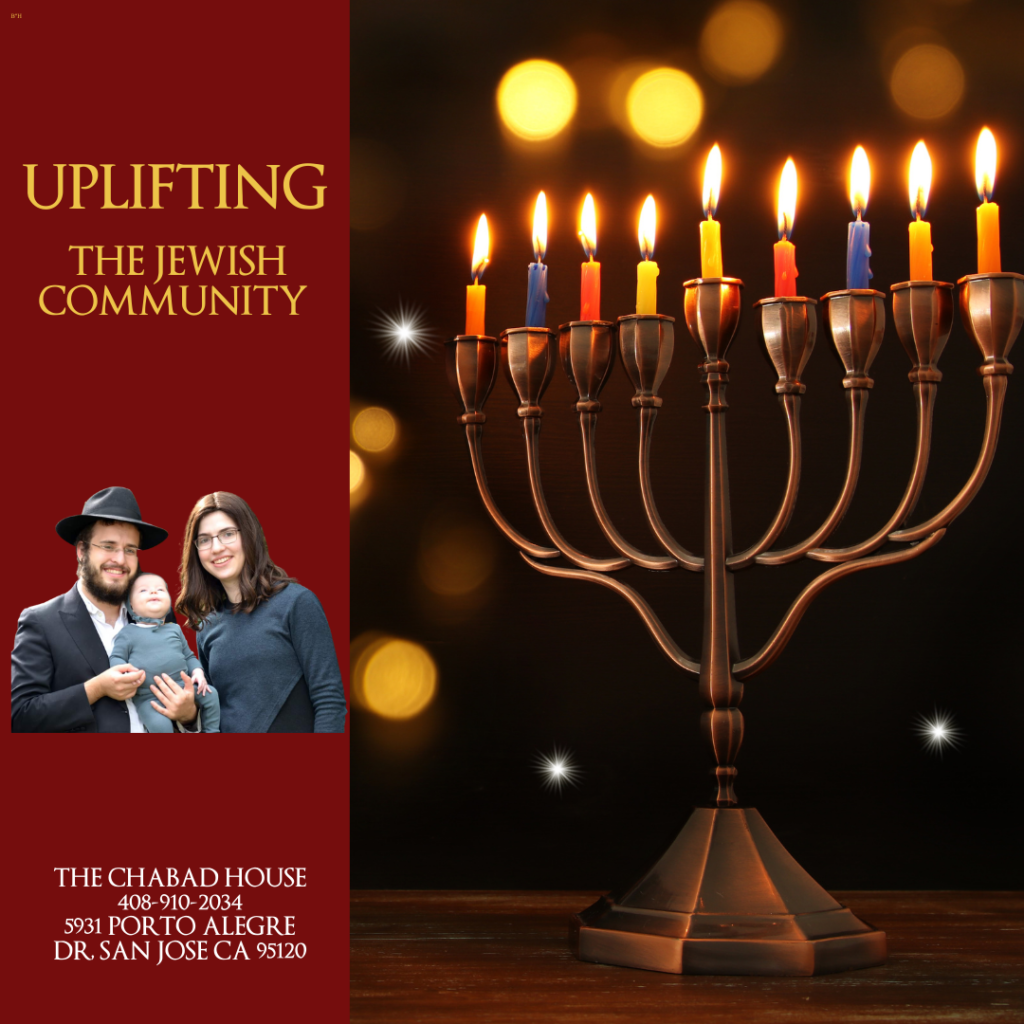 Dear Friend,
We've been through a lot!

During the Covid Pandemic,
The Chabad House Almaden has been busy uplifting our community.

• Challah & Shabbat Meal Distributions
• Drive-Thru Pickups & Events
• Smiles on Seniors Program
• Zoom Classes & Fun
• Holiday DIY Packages
• Counseling
• Bar/Bat Mitzvah Lessons
• Zoom Hebrew School
& Millions of Smiles!

WE CAN UPLIFT THE COMMUNITY TOGETHER!

We are proud to serve as community ambassadors
of light and comfort!
During good times as well as uneasy times.
With your support, we are able to Uplift our Community together!

PLEASE HELP US REACH OUR GOAL!

Thank you,
Rabbi Mendel & Mussi Weinfeld
The Chabad House is a 501(c)3 tax deductible organization.
SHARE WITH YOUR FRIENDS!
The Chabad House
5931 Porto Alegre Dr, San Jose CA 95120
www.chabadalmaden.com Office@chabadalmaden.com
408.910.2034